Copyright 2013 Nicollet Island East Bank Neighborhood Association, Inc.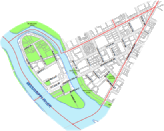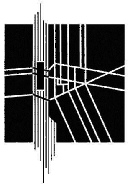 Nicollet Island - East Bank
Neighborhood Association (NIEBNA)
Home
Contact
Calendar
Neighborhood
Links
NIEBNA
Board
Welcome to the NIEBNA Web site! – the site is still under construction, so please forgive the rough edges. If you have web skill and/or would like to contribute content to the web site, please contact the Web Master using the Contact Form.
Last updated August 27, 2014
Mississippi Minute Film Festival – entries due Sept 4, 2014
Make your vision, your take on your River, your way – in just 60 seconds! Details here
Public hearing at the City Planning Commission for the NIEBNA Small Area Plan (SAP) set of September 15, 2014 – details here.
NIEBNA SAP information here.
Superior Plating Site Pollution Remediation Review and Status Meeting on August 26, 2014 (Details here) – over 70 people attended the meeting at Lourdes Church on one of the best "outdoor" days of the summer to hear elected officials, representatives of the site owners, and professional staff from the Minnesota Pollution Control Agency (MPCA) speak and answer questions about the current status and future handling of the this famous site in the neighborhood, which has been the focus of intense pollution remediation activity over the last 8 or 9 months.
Both Jerry Stahnke, MPCA Project Manager, and Candace Sykora, MPCA Hydrologist have spent much of the last 2 years supervising the remediation. They made a comprehensive presentation and fielded questions from the audience.
The bottom line – in spite of numerous surprises and unexpected problems, the remediation is largely complete. Although some items remain to be done, redevelopment of the site into a high quality residential / retail development is now possible. There is good reason to believe that such a redevelopment will not be long delayed.
NIEBNA September Board meeting set for September 25, 2014 at De La Salle High School – Details here