Copyright 2013 Nicollet Island East Bank Neighborhood Association, Inc.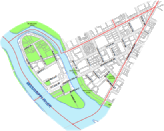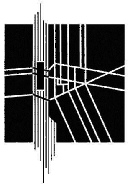 Nicollet Island - East Bank
Neighborhood Association (NIEBNA)
Home
Contact
Calendar
Neighborhood
Links
NIEBNA
Board
Welcome to the NIEBNA Web site! – the site is still under construction, so please forgive the rough edges. If you have web skill and/or would like to contribute content to the web site, please contact the Web Master using the Contact Form.
Last updated July 28, 2014
NIEBNA Annual Meeting Held on May 22, 2014
The 2014 NIEBNA Annual Meeting was held from 5:30pm to 7:30pm Thursday May 22, 2014 at the Riverplace "Fish Bowl" Conference Room. Agenda & draft minutes here.
Superior Plating Redevelopment Effort Terminated
DLC Residential and First and University (FUI) have terminated their agreement for DLC to develop the site. Therefore, the Superior Plating Task Group (SPTG) will go into hibernation until a new developer is identified.
July 2014 NIEBNA Board Meeting held on July 17, 2014
The July 2014 Board meeting was held at Ginger Hop on July 17. Agenda here.
August 2014 NIEBNA Board Meeting set for August 21, 2014
The August 2014 Board meeting is set for 6:30pm to 8:30pm August 21, 2014 at Wilde Roast (tentative). Click here for Draft Agenda.
NIEBNA area National Night Out – Tuesday August 5, 2014 from 5:00pm to 9:00pm at Chute Square Park – food & prizes from local merchants, music, meet the neighborhoods – an all-around good time. The Committee is reliably assured that there will be no storm this year so come early and stay late.
NIEBNA Draft Small Area Plan (SAP) Public Comment Period ends August 13, 2014 – everyone is encouraged to review and comment on any aspects for the SAP. Click here for SAP information